SaaS Development for Strategic Advisory Firm
Codingo is tasked with the continuous development of a strategic advisory company's SaaS platform. The client had significant technical debt and multiple performance issues prior to the engagement.
Reviewed on
The Reviewer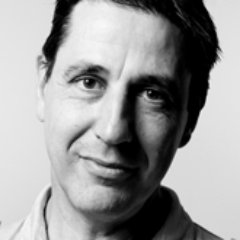 They are genuine, full stack developers with deep expertise that take pride in what they do.
The Review
Background
Please describe your company and your position there..
I am Group Director for Digital and Data, Africa Practice Ltd. Africa Practice is an Africa-focussed strategic advisory company. We advise industry, governments and foundations on strategies to invest and operate successfully in Africa.
Challenge
For what projects/services did your company hire Codingo, and what were your goals?
A core Africa Practice service is to advise our clients about the stakeholders who are important to them and how to develop successful engagement strategies. We have been investing for some years in a SaaS platform which ensures our clients always have access to current information about the stakeholder landscape via a simple intuitive UI; it's important that our clients are able to work hands on with their own data so we need a highly secure set up, that we can customise to meet individual requirements. At the start of our project with Codingo the existing system had significant technical debt and multiple performance issues; so needed a safe pair of hands for the next phase.
Solution
How did you select this vendor and what were the deciding factors?
We shortlisted Codingo on the basis of reviews left by other customers on a popular outsourcing platform. We initially tried them out running an audit of the existing system. From this it was clear they had a deep understanding of the relevant technologies and we were confident to hire them.
Describe the scope of work in detail, including the project steps, key deliverables, and technologies used.
The team initially had to undertake a deep refactoring and upgrade of the core Laravel framework. From this foundation we moved on to successfully implement a series of further version releases. We also worked with Codingo to plan and implement a series of enterprise grade security measures to harden the app and infrastructure. At the beginning of the project we were running a fairly traditional LAMP stack but Codingo is now helping us migrate successfully onto the Google cloud, with extensive use of cloud computing, analytics, API management and CI/CD services.
How many people from the vendor's team worked with you, and what were their positions?
We have worked with a team of three; the lead technical architect and two other developers.
Results
Can you share any measurable outcomes of the project or general feedback about the deliverables?
We have been very happy and impressed with the quality of Codingo's output. They are fast and accurate with minimal bugs or warranty work required. Our SaaS product, ingauge.africa, has seen steady growth in uptake and high degrees of client satisfaction.
Describe their project management style, including communication tools and timeliness.
The team are always been a pleasure to work with, responding promptly via instant messaging and our choice of structured project management tools. Ocassional frustrations are inevitable in software development, but we have always been able to communicate and resolve any issues arising.
What did you find most impressive or unique about this company?
As above I am particularly impressed with the speed and accuracy of the work. They are genuine, full stack developers with deep expertise that take pride in what they do.
Are there any areas for improvement or something they could have done differently?
In our work with Codingo a lean agile project management approach suits us well; some clients may prefer to agree a more systematic/ formalised approach.
Satisfaction
5.0 Scheduling ON TIME / DEADLINES
5.0 Cost VALUE / WITHIN ESTIMATES
5.0 Quality SERVICE & DELIVERABLES
5.0 NPS WILLING TO REFERWILLING TO REFER