You have a SaaS idea? We can make production ready solution for you.
Testimonials
What our customers are saying
At the heart of our business model lies a deep commitment to customer happiness. We firmly believe that our success is intertwined with the success of our customers. Discover what they're sharing with us below. 😊
I am particularly impressed with the speed and accuracy of the work. They are genuine, full stack developers with deep expertise that take pride in what they do.
We have been very happy and impressed with the quality of Codingo's output. They are fast and accurate with minimal bugs or warranty work required. Our SaaS product, ingauge.africa, has seen steady growth in uptake and high degrees of client satisfaction.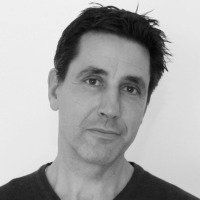 Steen Joffee
Digital & Data Group Coordinator, Africa Practice Ltd
I have worked with Ivan and his team for over four years and I have to say they are the best team of developers I have worked with in over 15 years online.
Unlike other companies if they say they can do it they will and they will deliver your project on time and within budget.
If you are looking for a development team for your next project believe me you will not find any better.
Richard Fairbairn
Director, InspiredSoft Ltd
Our products are used at
100%
Success
When we take on the project it will be delivered on time and budget.
100%
Guarantee
The best guarantee in the industry, no money draining with support.
100%
Quality
Code without hidden faults or bottlenecks. Optimized for performance.
Embrace your strengths, delegate the rest.
Get a 500 hour head start
Coding is fun, but you should focus on what's moving the needle.
Cutting-edge tech
In our technology stack, we incorporate AI tools, serverless technology, and thoroughly vetted open-source packages.
Guarantee
We offer a suitable guarantee for each project, ensuring a minimum of 6 months of free bug support.
Support
We recognize the critical importance of sales, and we're committed to ensuring that software issues never hinder your business operations.
Partnership
Our agency forges lasting partnerships with clients through a variety of models, including profit-sharing arrangements, co-founding relationships, and long-term contractual commitments.
Scalability
Our solutions are designed with scalability in mind, empowering your business to effortlessly grow and adapt to evolving needs while maintaining peak performance.
Launch Quicker
We offer production-ready solutions that expedite the SaaS launch process, ensuring you're primed and ready to scale for large-scale deployment.
No specifications? No problem.
We'll work with you to define expectations, milestones, deliverables and metrics.