Technical founders very often spend all their time developing the product following the approach if you build it, they will come.
On rare occasions, this approach can work if it's the right time, there is a demand, and the product is superior.
One such case is Photopea, which was created by Ivan Kutskir. Photopea is a photo editor in the browser with features similar to Photoshop, but is free. Ivan worked on this for years without making money. He finally decided to put ads on the site, and now he's making $1M+ with 0 employees.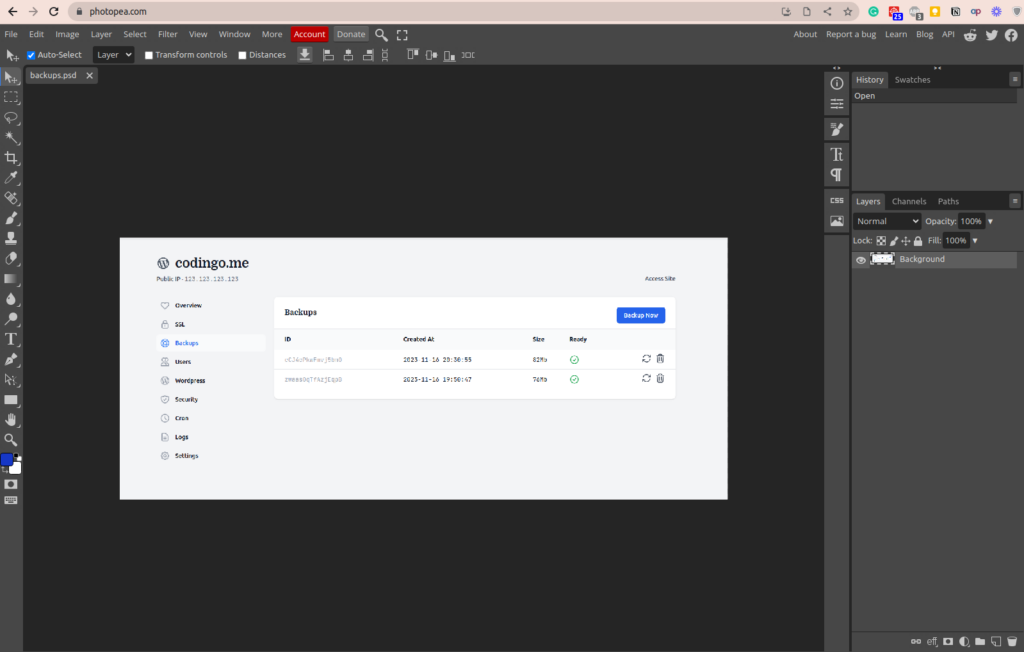 The probability of repeating this success in 2023 to someone without prior experience launching new products is <0.001%.
Today, the entire SaaS landscape is saturated. When you open Twitter, there is a high chance you'll see dozens of new products launched every day. There are hundreds of startup directories, influencers, YT channels, and blogs. The point is that the most sacred resource is attention.
In 2005, there was less noise when launching, and it's not getting easier.
To succeed today, one needs to apply up-to-date strategies.
How to de-risk a product launch
The ideal scenario is that you make vast sums of money in the first month, but let's be honest. It would also be nice if you don't go bankrupt if a new product fails.
When you look at the most successful people in the SaaS space, you'll notice that most failed multiple times before hitting the jackpot. What enabled them to try 2nd, 3rd, or x time is that they took calculated risks.
Calculated risks are extending your runaway.
Some people are suggesting build MVP as fast as you can, with the least number of features, and just launch it. Others say partner with a sales or a marketing guy. Pay influencers do cold emails, launch ads on Facebook and other networks, and do a gazillion other things.
In every of these approaches, there is some degree of truth.
Success is a mix of personal experiences, connections, know-how, and pure will. Time is also significant, and you'll fail if you are too early. It'll be a bloodbath if you are too late (Read about Red Ocean vs Blue Ocean here).
Use personal know-how
A new product you're launching must solve some struggle you had personally or when doing business.
Something that is repeating.
That many stakeholders are experiencing.
It also needs to have one of these:
it makes money for the user
it saves money
it saves time
or all of the above options
Don't go for fancy, shiny product ideas you saw on Twitter. You won't know who your ideal prospect is, how to approach them, what to tell them, or their struggles. You'll fail miserably.
Build in iterations
Developing something for 6 months and postponing the launch is a bad idea.
Instead of implementing 10 scenarios and 50 features in the application, decide what is the most minor combination of features you can launch.
Not only that, but this set of features needs to solve real problems to get paid users.
We advise all our partners to launch in a maximum of 1 month. That launch could be an application, a signup form, an early offer, or whatever, but you need that launch to drive traffic. For driving traffic, it's always a good idea to apply what proven experts are recommending; you can check out the book Traffic Secrets.
Every new feature set can be a new micro-launch. You would create SOPs for a launch and apply the same steps to every new launch.
Iterations are helping you be in a safe zone since you're not putting all your eggs in one basket. You're de-risking by postponing less-needed features.
Partner up or hire
The best option is if you have a mix of coding and sales background; you have a higher chance of succeeding alone.
This is a rare combination of skills, so you usually need to find a partner. A sales guy with experience in the same niche as your SaaS is priceless.
You can go the other way and decide to hire help. In today's B2C market, this is done by communicating with influencers in the niche and paying them to promote your product. The best option is to offer them a cut from every sale they bring, as you would for an affiliate.
The B2B market is very different, but influencers can help to gain visibility, especially if they're on a business network like LinkedIn. Since we started in 2015, we have seen that the most successful B2B applications are launched as joint ventures between experienced salespeople and technical co-founders.
Joint ventures vary based on the agreements, but they can be a mix of profit share, ownership share, or exit strategies.
Build an audience
SaaS with an existing audience will consistently outperform one that is lacking it.
The good thing is that you don't need a completed product to build an audience. What you need are channels of distribution.
One blog or a Twitter profile could be enough. Depending on the niche, different channels work. This is a story for another post.
Story of PDF.ai
On 6th June 2023, Damon Chen launched PDF.ai. After 6 months, it is generating over $41.000 in MRR. That is $500k ARR.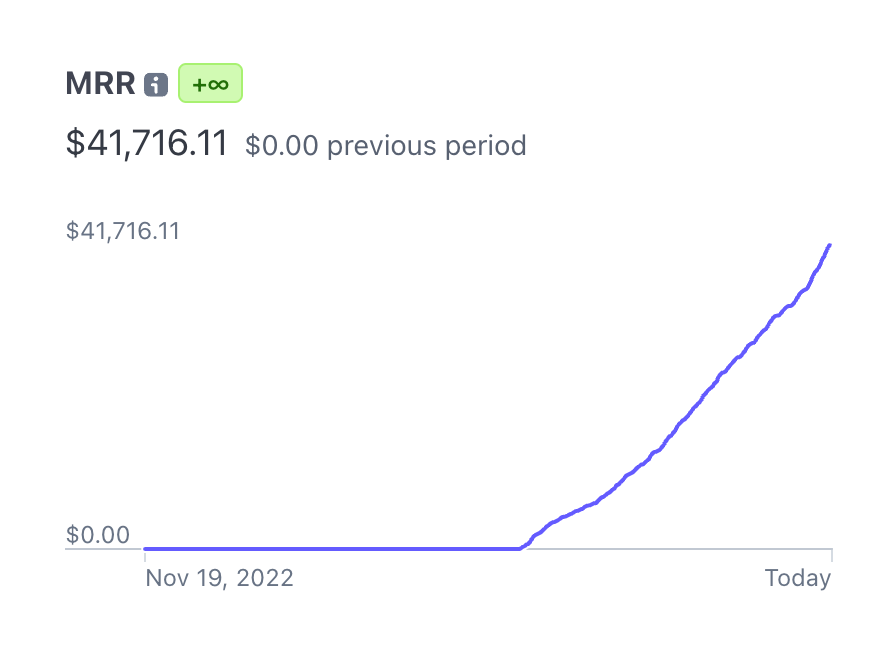 The funny thing is that Damon acquired an application previously called Looseleaf ($0 MRR) and rebranded it into PDF.ai. The guy who initially coded the system did not know much about marketing, audiences etc.
Damon has a massive following on Twitter and successful products before launching PDF.ai.
If someone like Damon asks you to partner and give him a 90% share, do it.
100% of $0 is $0, and 10% of $41.000 is $4100/month – a much better deal.
You can read about strategies used on PDF.ai in this Indie Hacker article.
What Codingo will do with new launches
We have 2 major SaaS applications WPJack and Niched AI. They are generating revenue, and we are working on a few new apps related to these niches.
We plan to partner with influencers and motivate them to promote our apps. There we'll be multiple new launches of new features every month, new deals, email campaigns, video clips, and courses.
From the beginning, we have tended to give value to our users before they become paid users. That is crucial.
If you need help
For anything SaaS-related, we are always happy to help. So far, the SaaS apps we developed for our clients have generated over $10M in sales. We would love to increase this number to $50M.